We care about you
Make time for the work you do best
---
Unlock the power of media with SETTE. Our comprehensive media monitoring and intuitive electronic program guide provide the insights you need to make informed decisions and stay ahead of the competition. With a focus on accuracy, timeliness, and exceptional service, we are trusted by businesses, government agencies, and non-profits to provide the most relevant and up-to-date information available.
---
Know as it happens
All your media mentions in one place
---
Your All-in-One Platform for Real-Time Media Monitoring. Today, media tracking is about getting quick, accurate results and understanding the value of your coverage. Listen to what people are saying about your brand across of print, broadcast, online sources and social and track all of those conversations in one place.
At SETTE, we understand the importance of staying on top of the news and keeping abreast of any developments that could impact your organization. That's why we offer a wide range of media monitoring services designed to help you stay informed and make informed decisions.
A reliable media monitoring solution you can trust.
---
We Are EPG Metadata & Management Provider
---
SETTE offers accurate and comprehensive metadata solutions for channels and platform operators. We provide complete, enriched and up-to-date metadata with high-quality content images. Add value to content.
Our electronic program guide is user-friendly and can be customized to your preferences. You can filter by channels, genres, and air times to find the shows you want to watch. You can also set reminders for upcoming programs or create a personalized watchlist to keep track of your favorite shows.
Our Clients
---
For over 11 years, brands & PR agencies and organizations from North Macedonia have trusted SETTE We're dedicated to partnering them to meet and exceed their needs today and in the future.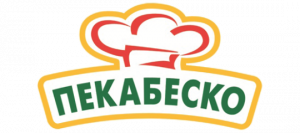 About us
---
Proudly serving the biggest brands &
PR agencies in North Macedonia
---
This story began in 2008 only with a big idea. The idea was simple: All your media mentions in one place. From all media. In realtime. Focusing on digital news, SETTE quickly grew to become the preeminent media monitoring and analytics leader in North Macedonia. We're monitoring company where clever people meet clever technology.